Join to get rural Cumbria the best broadband in Europe
-
Once ignored by telecom companies, Cumbria is now one of the pilot areas for the government's superfast broadband programme. Speak up for your community's needs.
Why
Join hundreds of Cumbrians already online and give your parish a voice
FAQ
Do you have questions about the campaign or this site? Look for an answer here.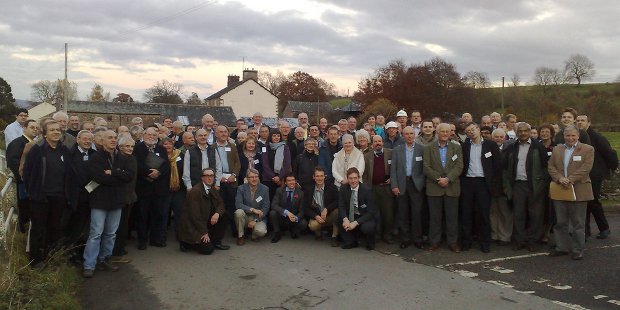 Create an account, or browse the existing members, groups and discussions.
"The Ayes have it!" Well done and many thanks to our MP, Rory Stewart for instigating and winning today's very important parliamentary debate. Our MP has called for 1500 masts to be made available for total coverage. That is crucially important for rural areas such as ours and is well within Ofcom's power to deliver, [...]

Isn't it interesting? I hope there'll be other positive developments to relate soon. Our MP, Rory Stewart is striving in parliament to free up the 800 Mhz spectrum right now for 100% coverage. This would be extremely helpful. Is my involvement not fair and square? NextGenUs seemed the best choice at the time of writing, [...]

Greysouthen isn't on Cumbria Parishes and Wards, Population and Properties, is the information somewhere else?

How do you get the data on the Current Cumbria Broadband Speeds (BT Infrastructure) map put right? The map tells me that Greysouthen is - Current Max Speed (Mbps): 15-20 Mbps
Potential Max Speed (Mbps): 30-40 Mbps
MaxSpeed: 20
PotMaxSpeed: 40
Max Speed Gain (Mbps): 20
The maximum I ever got was 1.5, usual about 0.75 but often packing up altogether. I don't know of anyone else getting any better than me either.

Tried to make that a 'reply' . Couldn't work out how to do it, sorry.

Thanks very much for the info., Phil,

Yeh, I have just checked on Talk Talk. Estimated speed; 17.1Meg. I have to use Talk Talk for my line rental too, but that's not a problem.

Monthly total (for first 12months) = £19.85

No download limits either.

So, why can Sky and Talk Talk offer these speeds (ADSL2, you mention) but o2 (BT wholesale) can't?

Didn't get far with Sky. Parts of the website down - 'We're sorry, this service is unavailable'.

Unfortunately, I'm tied into a contact with O2 regarding my line rental. But, O2 have changed the goalposts and, considering how much I download, I think I'd be able to get out of that contract. I suspect O2 would rather not have me as a customer, due to my high download figures.

many , many thanks!

Talk Talk have their own infrastructure so aren't paying someone else a margin. Also their a mass market pile it high ISP so your high use will be hidden among a lot of light users. They do have traffic management on P2P and may get congested at times - don't have LLU here so no experience to share.

Guy Jarvis posted an update in the group Mapping: 20 hours, 36 minutes ago · View

Peter, agreed it is not just technically re ADSL lines - the real problem with all DSL technology is the basic inequity of copper line attenuation that disadvantages rural communities and this is why FttC is a digital deadend.

The terms "digital timeshare" and "exaflood" are neither designed nor intended to confuse you nor for that matter to impress either - rather to inform and raise awareness.

The former is a parallel between the digital world and a practice well-known to the general public that aptly describes how broadband is diced and sliced today and the latter is a term coined back in January 2007 that serves to highlight the flood of data that future proof Digital Services access networks must contend (sic) with.

Hope this helps,

Guy

Chris Bagshaw joined the group Mapping 1 day, 6 hours ago · View

Chris Bagshaw joined the group Social Enterprise Broadband 1 day, 6 hours ago · View

Chris Bagshaw joined the group Miscellany 1 day, 6 hours ago · View

Chris Bagshaw joined the group East of Eden Fellside Broadband 1 day, 6 hours ago · View

Broadband champions from The Leith-Lyvennet Group of Parishes celebrated the notification of registration of our new Community Interest Company, Eden Valley Digital (EVD) on May 11, 2011. On the same day, Charles Paxton, one of the founder members and the broadband champion for Crosby Ravensworth Parish, took his seat on his local Parish Council. He announced [...]

Hi everyone,

I have highest speeds of about 6000 kbps here in Whitehaven. I'm on O2.
I might need to change providers soon. O2 introduced a download limit of 40GB. Now it seems they have lowered it further to 20GB (they sent me an email saying I was going over the 20GB limit).

I'm looking for something which will give me at least 6000kbps (does that equal 6Mbits??) here in Whitehaven (although, I'd love more) and either no download limit or a limit of at least 50GBs a month.

If anyone had any recommendations, I'd really appreciate hearing them.

Anyway, my name is on the petition and I'm proud it is!

Have a great day,

Gav

O2 are using a BT Wholesale service in your area, the cost of which is being reflected in the GB limits. Sky and Talk Talk are also present in your exchange and would be able to offer ADSL2+ services that go faster than 8M if your line quality is up to it (fair chance, if you get 6M now).

Otherwise you have over 100 ISPs using BT Wholesale services to choose from. Have a look at those below, thinking about whether you can schedule large downloads to off-peak hours. Both offer monthly contracts so you're not tied down.

http://www.idnet.net/solutions/home/broadband/default-adsl.jsp (quality)
http://www.plus.net/broadband/ (price)

Guy, it's not just 'technically' that contention occurs before the local loop, there is no contention on an ADSL line.

Congratulations on using 2 more terms designed to impress and confuse - 'digital timeshare' and 'exaflood'. I think you mean the internet is shared by users and still needs bandwidth and capacity at the far end by the likes of eg. BBC and Google.

It's worth contacting Samknows for explanations and any errors.

Maps where people post their own speeds are open to errors, I have seen some where properties close to an exchange show they get a very low speed. If I knew who they were I would go and find out why! Did a x5 increase for someone by moving the router and replacing extension wiring with Ethernet. Also a new PC can run a lot faster!

Hello everyone. I've just joined the group as desperation in the village of Old Hutton reaches a new low. I only wish there was a local award for worst customer service as it would surely go to Kencomp!!!! Forgive me if this is an old question, but is there any move to use the CLEO schools network? I understand that there will be filter issues etc, but wondered whether any community has successfully begun this process. Thanks, Paul